About the Condominiums and Amenities
Surfside Courtyard Condos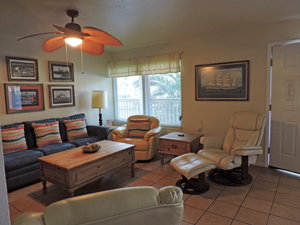 Surfside Courtyard Condos have all the comforts of home in this amazing seaside getaway. We are just a short stroll to the beach and your accommodations are individually owned, fully equipped 'second homes'. Each condo is a non smoking unit and reflects the simple, seaside style and the personality of the owner, as well as the high standards of Surfside.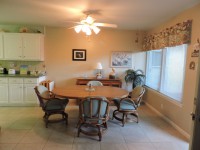 Spacious by most vacation standards, the units are approximately 1000 square feet. They include 2 bedrooms, 1 bath, and large living/dining/kitchen 'L'. Bedrooms are generous, and several sleeping arrangements are available to accommodate up to six guests. Make your reservations now for your seaside vacation.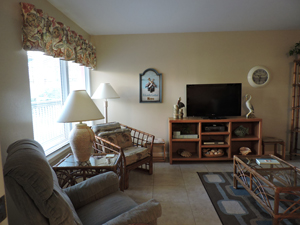 The fully equipped kitchens make it simple to whip up a meal or to serve the wonders you've grilled outside. All units open to the large, lush courtyard and the pool, cook-out facilities and cabanas. Check out our daily and monthly rates
Things to Do!